WORK TYPE JACKET - TYPE A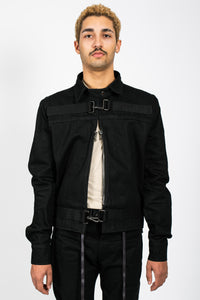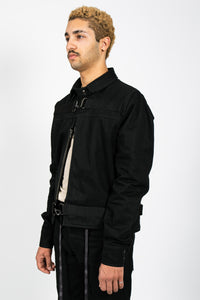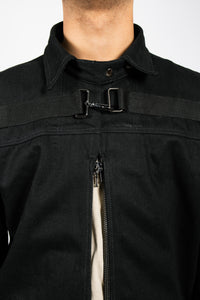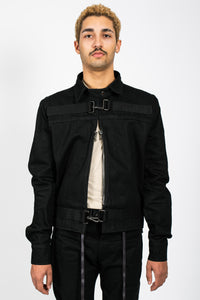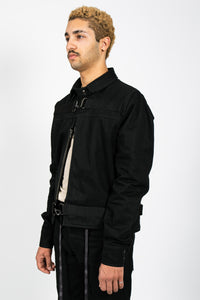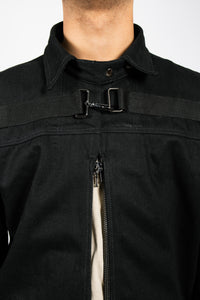 WORK TYPE JACKET - TYPE A
MICHAEL TORNATO'S WORK TYPE JACKET - TYPE A IS MADE WITH 15OZ. HEAVYWEIGHT JAPANESE SELVEDGE DENIM. THIS JACKET IS MEANT TO FIT LIKE A HYBRID BETWEEN A DENIM SHIRT AND JACKET IN THAT ITS SLIM ENOUGH TO WEAR UNDER A COAT BUT LOOSE ENOUGH TO LAYER OVER SWEATERS. FEATURES A FRONT CLASP CLOSURE, TWO FRONT LAMPO ZIP UP POCKET BAGS, EXTENDED SNAP COLLAR STAND, ADJUSTABLE WAIST, LARGE SNAP BACK POCKET, AND SNAP CUFFS.
+ COLOR: BLACK
+ MATERIAL: 100% COTTON 
+ MODEL IS WEARING SIZE: L 
+ MODEL IS 5' 11" FT. TALL.